THE NATIONAL FLAG OF THE LUSITANIAN LANDS (LUIROKITANEA)
AND OF THE LUSITANIAN NATION (LEUKITANEA)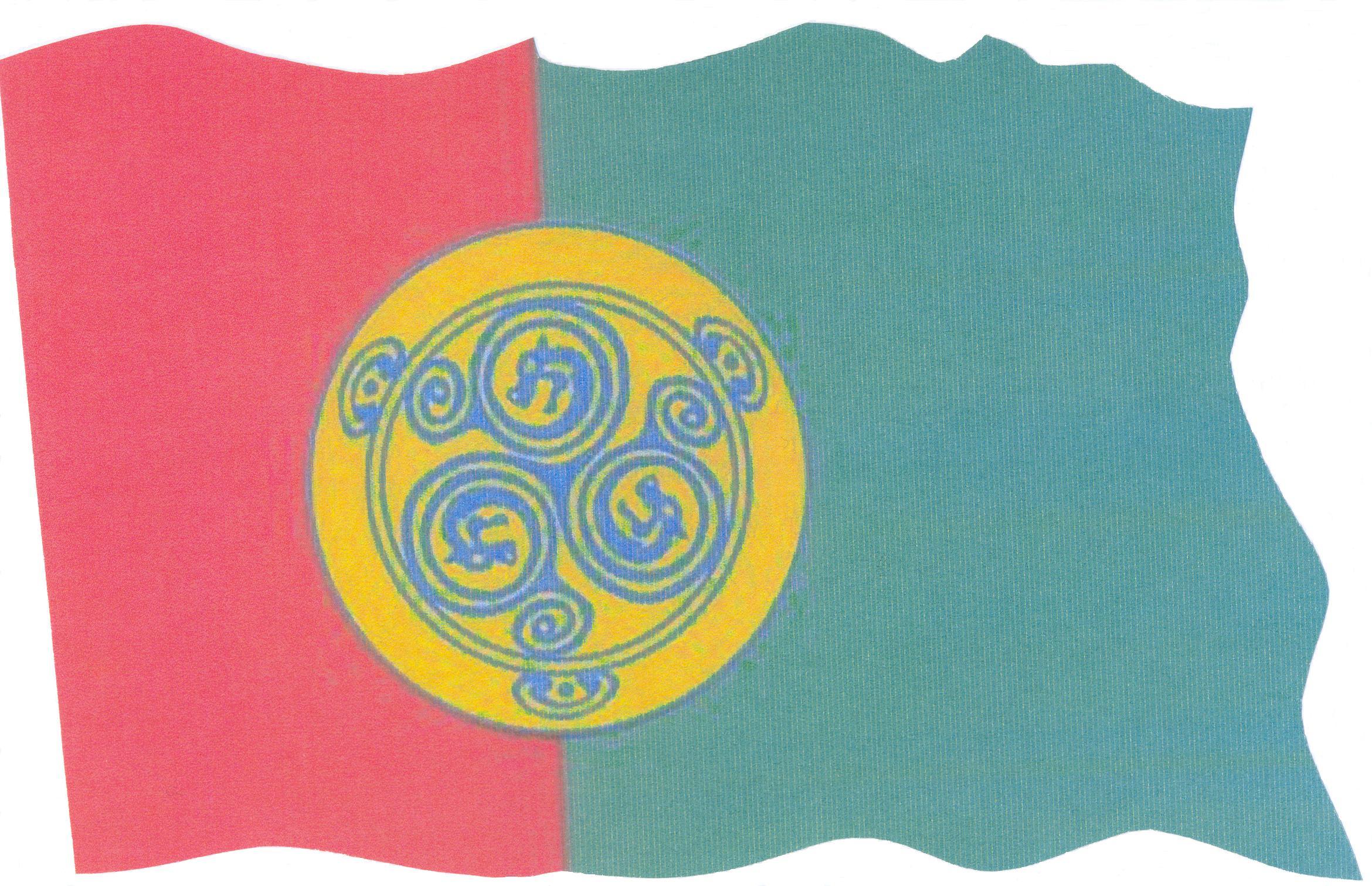 The Lusitanian Official National Flag is propriety and the symbol
of the Lusitanian Lands (Luirokitanea), of Lusitanian Nation
(Leukitanea) and of our Lusitanian (Leukuir) native people only,
and not of any particular group nor political organisation .
THE NATIONAL BANNER (STANDARD) OF LUSITANIA
The National Standard of Lusitania (Leukitanea) is the second most important symbol of the Lusitanian Nation. The Green is the national colour of Lusitania, symbolozing the beauty of nature, vegetation, hope, joy and freedom. The Red recalls the blood shed in the struggle of Lusitanian people for national independence and existance, this colour is symbol of courage, gallantry, love and fidelity in the fight of Lusitanian people for freedom. The Black represents the tragic historic past under Roman and Gotic rule, and today under portuguese colonial domination. The Dragon is a symbol of holiness, eternity, light and resistance, and represents the Lusitanian national Rebirth.